Add your fleet to the Busbus search engine!
Increase the number of inquiries on your buses and coaches
Innovate and boost your income.

Increase of sales
We are a leader in online traffic in bus and coach hire in Poland, and 3rd in Germany

Reduction of the marketing expenses
We are reaching to approximately 500 users daily

Process automation
Interface helping in customer service, contract generation and fleet management
Automatized reservation system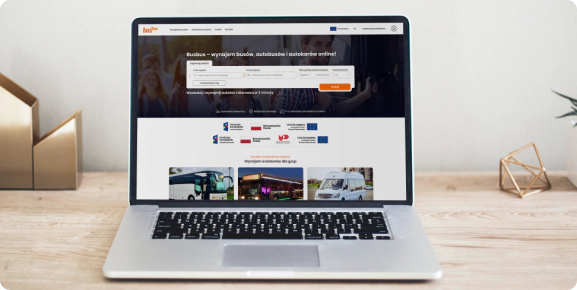 How Busbus work?
Client set the route
Busbus is calculating the price by the fees set by the Carrier and adding 8% commission paid by client
Client hire the coach
and signing the contract with Carrier, paying for the hire before it start

Busbus allows Carriers to:
Cancel reservations without consequences
Adding changes in route, price, dates and hours
Editing the hire conditions