Busbus - Coach Hire Services Online
Busbus | Bus Rental & Coach Hire Services Online
Search and hire a coach with a driver in 3 minutes
Verified Bus Carriers
High Quality Bus Service
Bus & Coach Rental in Poland
---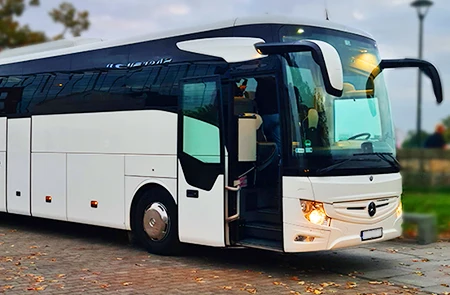 Coach hire for school trips is well suited for the organization of group travels to cinema, theatre, swimming pool, luna park, zoo, as well as other educational activities. Learn more about how to rent a bus for school trips or hire a coach for travelling with kids. Check how to ensure a safe and comfortable journey with bus rental for school trips and group travel by bus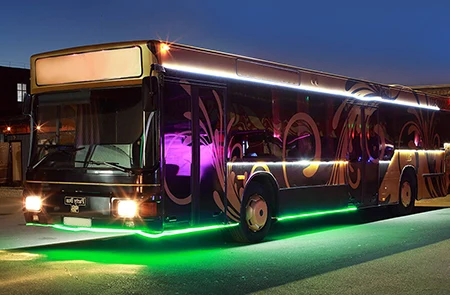 Hire a coach for party or rent a Party Bus and prepare for an unforgettable experience! Hiring a Party Bus will ensure great fun with special attractions, while riding around the city. Transport to parties has never been so much fun before! Party Bus hire is perfectly suited for bachelor parties, bachelorette parties, birthdays, graduation parties. Celebrate with your friends and family with a Party Bus hire on any occasion!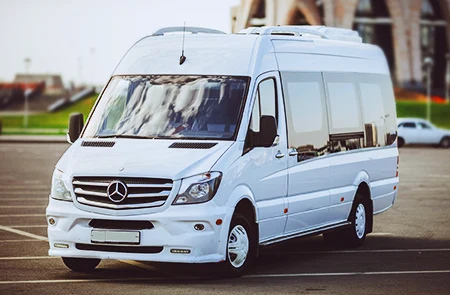 Rent a bus for wedding or engagement parties. Learn what to pay attention to when hiring a coach for a wedding. Easy bus rental for wedding guests and equipment to church ceremonies and wedding parties. Check and compare the prices for coach hire for wedding, as well as bus rental for the transportation of guests. We have got your big day covered!

Check and compare the prices for minibus rental, bus rental or coach hire online. Learn how much does it cost to rent a bus with driver or get to know party bus prices in a few seconds. Check here the price of bus rental for weddings, or the cost of coach hire for school trips, as well as bus rental for travelling abroad. Compare coach hire prices for buses of different size and type to find the most suitable option for your travel.
Coach Hire Prices

Do you want to increase the visibility of your fleet? Do you want to increase your bus rental and coach hire hire service sales outside the tourist season? Do you want to reach customers from other regions, in your country, or abroad? With Busbus you can reach the customers renting minibuses, buses, or coaches only via the Internet. Check out the opportunities for the promotion of passenger transport services based on geolocation.
Promote your buses
Coach hire with with a driver
Passenger transport specialists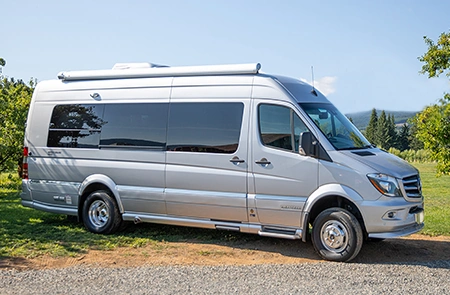 Hiring a bus with a driver is a convenient way of transport for touristic travels, business trips, as well as family holidays. Apart from tourism, minibus rental is most often utilized for airport transfers, as well as transfers to train or bus stations. The buses for rent are adjusted to the needs of various types of company transport, business meetings, trainings, sports events, conferences, integration trips. A microbus or a coach with a driver is rented for bigger groups, longer trips, as well as for trips abroad. By comparing the offers of different carriers, you can compare the bus rental prices, which after selecting the route and dates will be arranged in the price list of minibuses and coaches.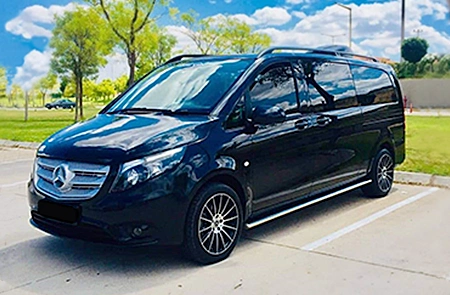 Book bus rental services for public institutions, kindergartens, schools, universities, or self-governments. Our passenger transportation bids are in compliance with the requirements of the Public Procurement Act, market discernment guidelines and bidding procedures. Drivers cooperating with Busbus are offering bus rental services on routes to the most popular tourist destinations in Poland and Europe. Hire a coach with a driver adjusted for the needs of group travel, travelling with children, or the transport of people with disabilities. Bus or minibus rental can be the perfect complement to your group's journey, providing participants with a comfortable, safe, and fast ride to their destination.
Coach hire with a driver is used for organization of the tourist tours, school trips, business trips and events. Other popular usage of the Coach rental are airport shuttle buses, wedding buses. Coaches are driven by the best professional drivers who are proficiently speaking English and sometimes other languages. Coaches for rental are checked by mechanics and have all licences to travel with passengers around the European Union. Through Busbus you will find the coach rental offers of the companies around Poland with ease. Rent a coach from every part of Poland and enjoy high professionalism of our drivers, customer service and modern and save coaches.
---
Busbus provides coach hire and passenger transportation services both in the country and abroad in vehicles of various sizes. You can rent a minibus for 7 people or bus for 9 people or above to comfortably and safely ride the route.
Coach hire for private passenger transportation, as well as for corporate clients and businesses. Passenger transportation via bus rental provides a quick and safe means of transport for groups. Busbus offers various options for tourist coach transfer, group travel, as well as charter buses to and from airports, train stations and bus stations. Companies cooperating with Busbus have several years of experience in passenger transport, business, and VIP bus transport, as well as in the transport of children and teens, bus rental for school trips, and buses for people with disabilities. Thanks to Busbus you can check the cost of coach hire in your region with just a few clicks.
Passenger buses, which Busbus provides passenger transport services are equipped with top-class systems safety to ensure vehicles with adequate traction and grip. Thanks the use of modern technologies will provide hired coaches and buses to passengers driving comfort and safety in dangerous road situations. Enterprises transport, inform us that vehicles are equipped with security measures in accordance with the Convention Vienna, i.e. seat belts and their type, fire extinguisher and first aid kit. In addition, many carriers supplement first aid kits with additional equipment to prevent the negative consequences of motion sickness or other medical conditions.
Minibus Rental as part of the Busbus platform allows quick and hassle-free rental of a minibus with a driver tailored to the needs of the group. Choosing the right size of the vehicle allows you to optimize fuel consumption and reduction of exhaust emissions to the atmosphere. Minibuses rental gives possibility the simultaneous transport of people and the transport of more luggage or items in one vehicle. Some of the minibuses are equipped with extendable rows of seats, which gives the ability to manipulate the number of passenger seats and cargo space. It represents this a great solution for transporting groups going skiing or cycling.
By renting transportation of people by coach worth comparing offers from various carriers. Not only because we will be able to choose a better price or the vehicle, but also the contracting authority, will be able to check what offers are available on the market. Today's coaches for rent offer dozens of amenities, e.g. in the form of air conditioning, screens, professional sound system, electric sockets and even Wi-Fi. Coach rental via Busbus will allow you to compare all vehicle characteristics and choosing the solution best suited to the group's needs. If you are wondering about this, where is the bus you are looking for, it is definitely on Busbus. Rent coaches it has never been so simple!
Thinking about the transport of passengers and bus rental, the needs of all passengers need to be considered, especially those passengers who live with a disability or difficulty with movement, thus may often be excluded from passenger transportation. On the market of minibus, bus, and coach rental there are several companies who offer services for the transport of people with disabilities, with specific buses suited for wheelchair, and additional ramps and assistance. For the transport passengers with disability Busbus offers minibuses, buses, or coaches for hire best suited to their needs, ensuring safe and comfortable journey for passengers using a wheelchair. For the transport of people with disabilities professionalism and good equipment are especially important – which you can find through Busbus.